Huh.
The guys ripped out my old bedroom carpet for me. The floor beneath it is in surprisingly bad shape.
It may actually have more gaps than my living room floor, which I joke is more putty than pine. It could still be fixable, but in the end I think I'm glad to be going with carpet. At least I won't have to worry about the refinishers taking the easy way out and not properly replacing all the broken bits.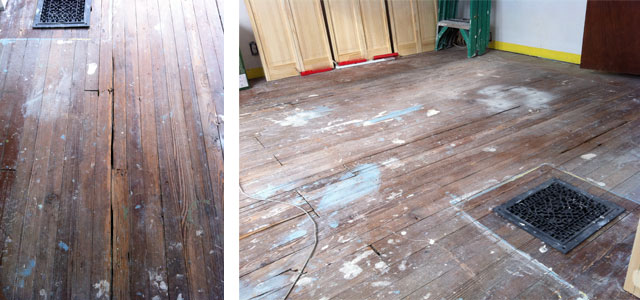 WHAT on earth were these people sawing for?
Ugh. The radiator. The radiator may need to go. And I may need to ignore this problem until next winter.