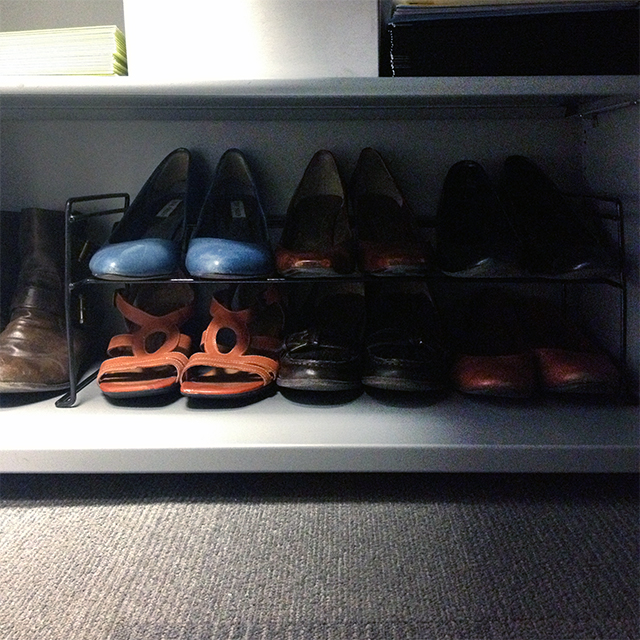 Organization.
I walk part of the way to work fairly frequently, so I change shoes upon arriving at my office. A few days back I was staring at the undignified pile of pumps hidden under my desk when I remembered that I used to own a shoe rack. A little wire one that I stopped using when my bedroom was renovated 2 years ago. Did I still have it…?
The sad answer was that I probably did. And I knew where to look.
Let me just be honest and admit that my basement frightens me. It has been collecting discarded bits and pieces of my past life for 4.5 years, now, and whenever I go down there all I can think is if I leave this house how am I EVER going to get rid of all this stuff? As I slowly upgrade things purchased during my early adulthood, my basement has become a graveyard of old computers and Ikea bookshelves and adapter cables for god-knows-what.
I don't even have any pictures of the basement to show you, because shhhhhhh, I do not have a secret hoarding problem! That door? That door doesn't lead anywhere. Broom closet. Wouldn't you like a tour of the second floor?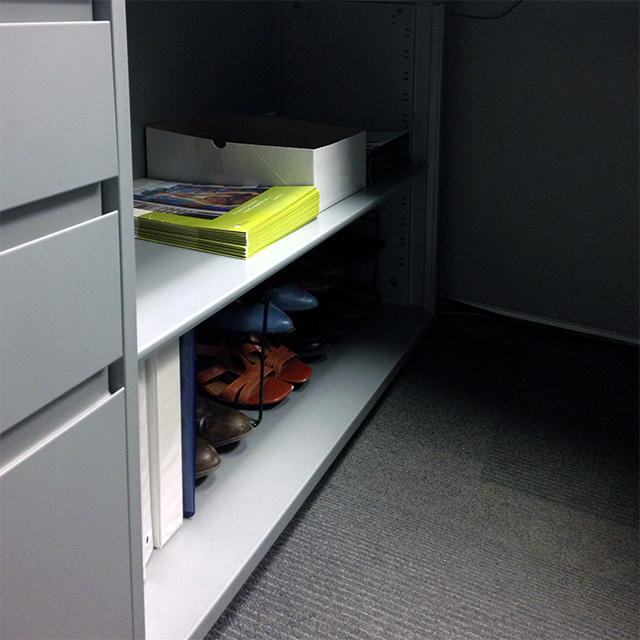 Anyway, last night I swallowed my pride an ventured down there, where a solid 10-minute search produced what I was looking for: the little wire shoe rack I bought in college. I don't know whether I was more pleased or disgusted with myself. But hey, one more organizational challenged solved, I suppose. Now who wants a tiny 10 year-old TV? Anybody? Somebody? Please?