This Friday (as in, two days from now — yipes!), the fine people at the Hollandia International showroom in Old City are hosting some of my art work. It's a rare opportunity to see Lauren pieces in the wild! Normally, I keep them cooped up in this little house.
I'm bringing sculptures and drawings and I'm showing alongside a painter, so there will be a nice variety of things to see. Also: very awesome, very innovative sleep systems. Also: wine.
Here's the address:
149 North 3rd Street
Old City, Philadelphia
Philadelphia, PA 19106
In preparation for the show (and in hopes of freeing some of those aforementioned pieces from captivity), I've launched an Etsy shop! I've only listed a few pieces, but I'll be adding more in the coming weeks. Check it out here: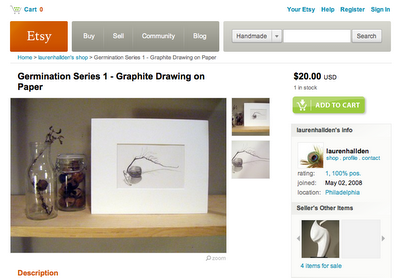 OK, now off to finish the rest of my to-do list, which is, hmmmm… nine more items long. Including one line that says "finish that new piece you're working on." Right. See you on Friday!